Obviously being homeless sucks any time of year, let alone being stuck on the streets in the cold right now and it's only set to get worse.
I've been in brief states of homelessness in the past, though managed to get by thanks to the support of very generous friends who have put me up and helped me out when shit hit the fan, so thankfully I've never ended up in a situation where I've been on the street like way too many of us humans are.
If you follow the link at the bottom of this post you can buy as many xmas dinners for a fiver as you like (with 100% of the money going to Social Bite) to ensure that people who need it get some hot fuel on Christmas Day and maybe they'll feel that their situation isn't as shitty for at least a few minutes.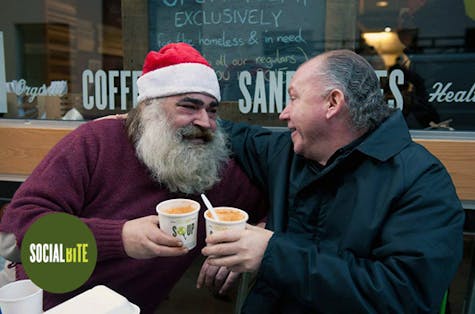 Follow the link. Sign up. Choose the amount of dinners. Purchase.
Took me all of 2 minutes.